When faith in Christ and a passion for a music career collide, struggles abound.
Need someone with maturity and experience who will listen with impartiality and discretion?
To be a follower of Jesus – who is the servant to all – yet desire to be on a "stage", noticed, appreciated, well-paid and successful can seem like an impossible contradiction. Or is it?
If you are a …
Touring pro musician
Church staff position holder
"Worship Leader/Artist"
Music artist in the mainstream
Christian Contemporary Music (CCM) artist
… 1to1 Mentorship is for you.
In the mainstream, or within the Christian Church, there will be particular difficulties and challenges for a musician who is also a person of faith in Jesus the Christ.
That musician will need spiritual and career guidance from a mentor with experience, knowledge and a good listening ear. Someone who's been there, done that, fallen down, got up and fallen again but has come out the other side with lessons learned (and some scars to prove it) yet with solid faith and family intact.
To that end, Grant Norsworthy offers 1to1 Mentorship for Christ-following individuals who currently are, or aspire to professional music careers. 1to1 Mentorship is by 30, 60 or 90 minute time blocks by appointment:
Face-to-face over coffee
Video chat
Phone call
Email or Facebook conversation
"Grant was professional, patient, and kind-spirited but very challenging."
"We benefited greatly not only from Grant's knowledge, skill, and experience, but also from his humble spirit and his Godly attitude. We definitely plan on having More Than Music Mentor return to train us again in the near future."
"Long after Grant's talk, we continue to get comments on how Grant's demonstration sparked a real change in thinking for many of our attendees. [And] his actions off stage throughout the week displayed a priceless authenticity to the critical message he shared onstage."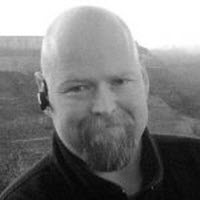 "I've been to loads of worship events and conferences and Grant Norsworthy's session was by far the best breakout class I've attended. Fun, informative, and extremely relevant for conversations across all denominational lines, Grant's teaching engages both heart and mind."
"I have been produced by Grant as a member of The Band Apollo and as a hired studio musician. I rate him highly as a producer and leader. He's well organized, hard working, has clear vision, excellent communication, is very encouraging and always focused on building authentic, mentoring relationships with those involved in the project."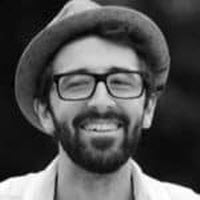 "Grant is the real deal—an excellent musician and a faithful husband and father. He has given me priceless, candid feedback on my music and our conversations always leave me hopeful and eager to continue challenging myself. I owe much to Grant and count him as a friend and mentor for life."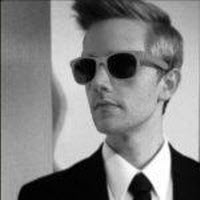 "Grant has Godly wisdom and insight that any musician would find key to their growth. Even as a hip-hop artist I've found Grant to be an excellent mentor for much more than music."