More Than Music Mentor Workshops are designed for all Church SINGERS, INSTRUMENTALISTS and TECHNICIANS (and anyone else who's interested) who desires to see music used more effectively as an expression of authentic worship.
All denominations, ages, experience levels, musical styles from any congregation size are catered for.
ONSITE WORKSHOPS ARE OFFERED IN TWO FORMATS:
OPTION 1:
FULL WORKSHOP WEEKEND (MOST RECOMMENDED)
A high-quality training weekend to encourage & challenge the heart & the art of worshipping musicians. Typically includes a Friday evening band rehearsal, a Saturday morning and afternoon workshop and involvement in your weekend service(s).  An optional, Sunday "Evening of Praise" concert-like event is a great way to bring the weekend to a celebratory conclusion.
OPTION 2:

WORKSHOP SAMPLER
Just a taste of what you'd get if you attended a full-day Workshop, OR a great follow up training after attending a full Workshop to go deeper with a specific area of need. Usually about two hours duration, a Workshop Sampler typically has a MUSICAL, PRACTICAL or THEOLOGICAL emphasis.
With curriculum perfected over more than a decade of successful, professional experience – mainly in the USA – the full, onsite workshop is conducted with the support of a pro audio/video tech instructor and features five interconnected teaching modules:
"Grant from More Than Music Mentor did such a great job! I was stoked with the workshop's outcome and it was so well received by the whole team. It was practical and inspiring for everyone. As a result, there's been a positive shift and we look forward to ongoing growth as a result of what Grant taught."
"Grant is an effective communicator who is able to work with teams of varying ability to get the best from them and grow their musicality. I would highly recommend Grant to any church seeking to enhance their sung worship experience." 
"In ways that were both practical and God-honouring, Grant helped us to think much more about what we are trying to achieve as a team. He gently but firmly encouraged us to make effective changes and left us full of enthusiasm and eager for more."
"Grant really inspired our people to reflect on how and why we worship through music. We will be reaping the benefits of this workshop for a long time to come."
"Grant's workshop was inspiring, encouraging and incredibly practical. I've been playing on worship teams for 35+ years and this was by far the best and most helpful teaching/learning session I've experienced!"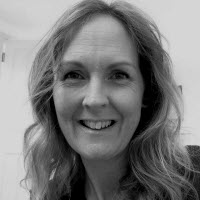 "Grant's an excellent communicator. I found his advice very helpful and have noticed improvements during our worship leading since applying his recommendations."
"'Theologically sound, highly practical, seriously fun, interactive instruction'. Our team found that claim from the More Than Music Mentor website to be genuine and 100% true! We have been deeply inspired!"
"Grant and his family are keenly and actively involved with the life of our church here at St Paul's. As Grant's pastor, I can confirm that he teaches a very God-centred approach to what worship is and a has a sincere desire to help church musicians understand, embrace and fulfil their important role."
"If you want to grow your musicians and singers, Grant can really help. He does not dictate, but instead works to come along side and partner with people in the local church. I appreciated his content, his approach, his authenticity, and his humility."
"Praise God for the gift of music! Grant gave the team a very solid biblical teaching on the definition of worship, and how to work in unity to lead our congregation to worship through music.  We hope that Grant can give us some more coaching in the near future!"
"Grant helped our team have a common language and goals. The feedback from the music leaders, music teams and the congregation is great. People are really singing!"
"We really enjoyed having Grant from More Than Music Mentor with us and would love to have him back again."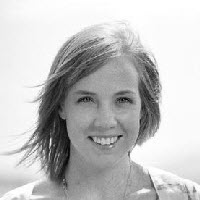 "It was a breath of fresh air…. would definitely want him back."
"He is soooo cool. His word of encouragement and training today was incredible. I loved it & it has answered a lot of questions & struggles of what worship is for me."
"Grant's a passionate dude and some of it kinda rubbed off on me, haha! I realised that I've got lots to learn."
"Definitely would like another session! In the few hours, I have gained so much insight."
"Grant is a great AND fun teacher. He was able to come into our music team and clear off the cobwebs and open our eyes to some fresh new ideas. We noticed immediate improvements the following Sunday!"
"Grant is a great teacher, leader and person. He has a passion for worship and shares his passion with God's people through his More Than Music Mentor ministry."
"Grant was able to pinpoint specific areas where each of our team members could improve. Some found this direct approach to be quite challenging, but – after taking his advice on board – those were the ones who made the biggest improvement and valued the time with Grant the most."
"Still Grant's words are ringing in my ears! Such an inspiring message. I was challenged to recognise what true worship is… and the way I express worship is never gonna be same again."