More Than Music Mentor Workshops are designed for all Church SINGERS, INSTRUMENTALISTS and TECHNICIANS (and anyone else who's interested) who desires to see music used more effectively as an expression of authentic worship.
All denominations, ages, experience levels, musical styles from any congregation size are catered for.
ONSITE WORKSHOPS ARE OFFERED IN TWO FORMATS:
OPTION 1:
FULL WORKSHOP WEEKEND (MOST RECOMMENDED)
A high-quality training weekend to encourage & challenge the heart & the art of worshipping musicians. Typically includes a Friday evening band rehearsal, a Saturday morning and afternoon workshop and involvement in your weekend service(s).  An optional, Sunday "Evening of Praise" concert-like event is a great way to bring the weekend to a celebratory conclusion.
OPTION 2:

WORKSHOP SAMPLER
Just a taste of what you'd get if you attended a full-day Workshop, OR a great follow up training after attending a full Workshop to go deeper with a specific area of need. Usually about two hours duration, a Workshop Sampler typically has a MUSICAL, PRACTICAL or THEOLOGICAL emphasis.
With curriculum perfected over more than a decade of successful, professional experience – mainly in the USA – the full, onsite workshop is conducted with the support of a pro audio/video tech instructor and features five interconnected teaching modules:
"Grant has an amazing understanding of the challenges facing a team that leads others in worship through music. He is able to offer solutions to these challenges through Scripture and inspiration."
"Every worship team can benefit from Grant's workshop. I truly believe that he brings people back to the heart and essence of what worship should be in the church. Sure, every church is different. However, his concepts and methodology bring a healthy unity to the whole team and the congregation."
"Having our instrumentalists and singers use Grant's techniques paid off instantly! Our congregations were engaged and participating more than ever."
"I absolutely loved having Grant work with our student worship team. With visual illustrations, practical advice and a biblical foundation, he connected with our students immediately. I can already tell this will benefit our team for months to come."
"Having Grant come to our church to give a workshop gave the benefits of taking our entire team to a big conference! Everyone was immediately on board."
"I was very impressed with the quality of Grant's teaching and his ability to immediately engage and captivate the audience.  I would expect that kind of quality at a top notch worship conference, but Grant came to us!"
"We benefited greatly not only from Grant's knowledge, skill, and experience, but also from his humble spirit and his Godly attitude. We definitely plan on having More Than Music Mentor return to train us again in the near future."
"I love what Grant's doing with More Than Music Mentor. This is extremely important stuff for 'worship teams' everywhere."
"Long after Grant's talk, we continue to get comments on how Grant's demonstration sparked a real change in thinking for many of our attendees. [And] his actions off stage throughout the week displayed a priceless authenticity to the critical message he shared onstage."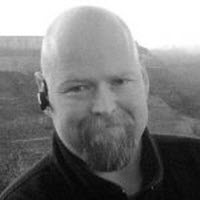 "Our [music] team had the privilege of spending a couple of hours one evening with Grant, and the payoff was tenfold! ... I strongly encourage anyone who is looking to strengthen their team to consider bringing in Grant for a weekend or even just a few hours."
"Awesome... This dude is like the worship whisperer!"
"Grant Norsworthy is exceptionally gifted both as a practitioner and a teacher of the worshiping arts. As a longtime artist and worship leader myself, he has my highest recommendation."
"I always learn so much from watching Grant lead.  God has richly blessed him with the gift to draw people to God and to make musicians want to be better. Grant's attention to detail and attentiveness to what the Spirit is doing in the room is awesome."
"Grant Norsworthy is a very gifted communicator and teacher. He's clear and precise but also very kind and patient as an instructor and mentor."
"We were engaged from start to finish by Grant's witty, genuine, and thoroughly informative style of communication. I continue to get comments from those who were in attendance that his workshop is still making an impact upon them and their families."
"Grant Norsworthy is a unique dispenser in the arena of authentic Worship today. I highly recommend Grant to anyone seeking to encourage, teach and inspire deeper worship from the praise team and The Church in general."
"At the heart of Grant's message is the truth that musical worship is not a performance but a time to join as a congregation in praise to God."
"Grant provides a service sorely needed in churches today. In just a few short hours, he was able to help us beyond what we had even hoped for. He helped ALL of our team, regardless of their skill level."
"Grant is an exceptional communicator who captivates his audience with stories and songs. He did an outstanding job inspiring our leaders and left a powerful mark on our church!"
"Having Grant at our church was at once a wake-up call for us and a fantastic experience of praise.  He spoke directly to our specific needs in reclaiming the true meaning of worship, and his ability to work with our musicians to bring us up a level was exactly what we hoped to accomplish."