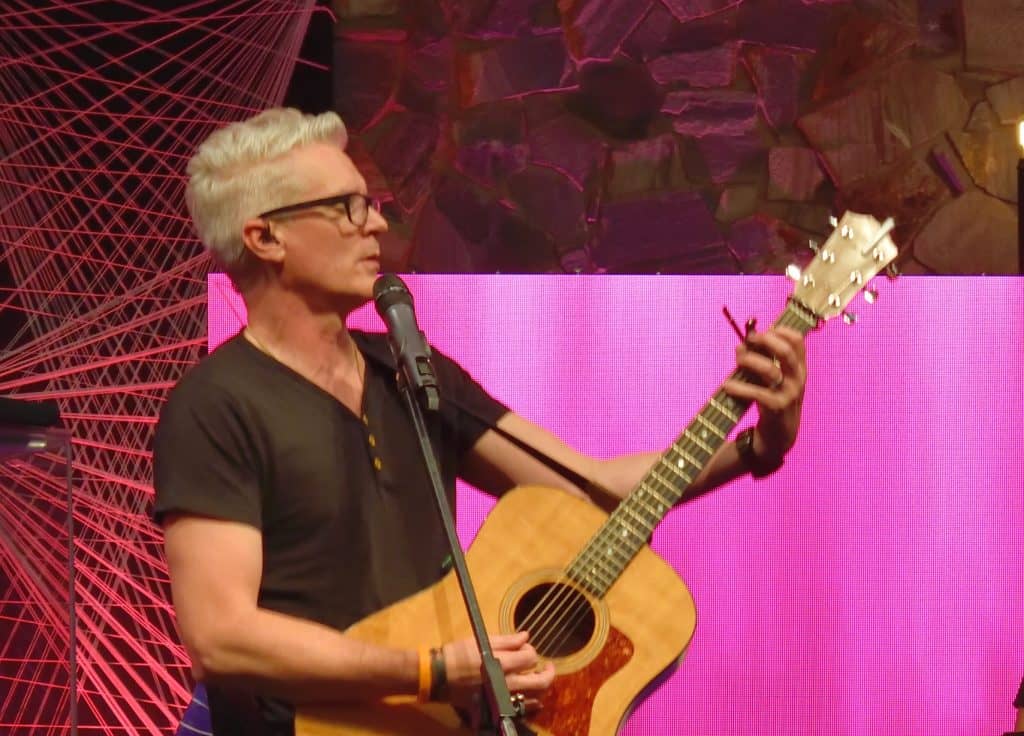 EUREKA! FINALLY, IEMS AT THE RIGHT PRICE
By Grant Norsworthy
It's no secret. I'm not a huge fan of in-ear monitors (also known as IEMs) in most Church music situations. I know. In that regard at least, I am swimming against the current trends in Church audio.
I've even used some of my earlier blogposts (Deep Purple & the Case Against In-ear Monitors) and training videos to caution against the wholesale leap to IEMs from the older, open speaker technology.
My main concerns about the use of IEMs (usually with personal digital mixing consoles) in Church music situations are:
The isolating effects of IEMs between musicians and each other and, especially, between the congregational leader and those he or she is leading to sing songs of worship to God.
The shifting of responsibility for creating a monitor mix from an audio engineer to an (often incapable) instrumentalist or singer. (Read more about that here)
With the sheer cost of decent IEMs being beyond most volunteer, amateur Church singers and instrumentalists (or even their church's tech budget), many end up using crummy ear buds, headphones or broken-down old generic IEMs that were purchased eight years ago and have eight years of different people's earwax squished into the ill-fitting silicone tips! Yuck!
Note: Your IEMs should be like a toothbrush. One user only.
Concerns #1 and #2 are ongoing for me. But #3? Read on…
I get it. IEMs are here and (at least for the foreseeable future) they're here to stay. I can happily use IEMs if needed. I have for close to two decades! Touring with bands like PC3 (Paul Colman Trio) and Sonicflood and other artists throughout the USA and several other countries, that was how monitoring was done.
I first bought a pair of IEMs in 2002. They were single driver, custom-molded Future Sonics. At the time, cutting-edge tech. From the blaring, over-loud stage volumes I was used to before that, they sounded really great. From memory, they set me back about US$1200 with "artist pricing". In 2011, and by then not touring much, I replaced them with some generic (not custom molded) triple driver (that's three tiny speakers per ear) Westones. They were about US$350 and sounded much better than my older technology, much more expensive, Future Sonics.
As years have passed and the technology has been fine-tuned, the growing number of companies making IEMs have greatly upgrade their products. The sound quality has vastly improved. The range of prices has widened. And, especially at the top end of the price range which is well into four figures, the race was on to jam as many little speakers into an IEM as possible. The reasoning seemed to be that more must be better. Now, the biggest number of individual armature drivers in each ear piece I have seen (and heard) is 18!
But I have made a discovery. Eureka! There's a solution to my #3 main concern! An answer to the price problem! I have found an affordable way of improving the musicality of IEM-using Church music teams on a budget. Great sounding IEMs have (finally) become affordable! And how did I make this discovery? Read on…
Last June I had the privilege of attending the summer NAMM (National Association of Music Merchants – the world's largest trade-only event for the music products industry) in my home city of Nashville, TN. It's like a massive Guitar Center where no one is buying anything. I made it my mission to listen to every available IEM I could, and speak with each company's representatives. No small task! An opportunity not to be missed.
For a whole day, using the same reference song from my phone over and over again (my current choice is "Drawing Pins" by Nothing But Thieves that starts with lots of tasty sonic subtlety before ramping up to pounding rock mayhem in the space of a single minute) I hopped from stall to stall and back again, listening to each company's IEMs.
What did I find? There are plenty of great products on offer. Most range in price from about US$200 up to several thousand! The differences in price are massive. The differences in sound quality are there, but nowhere near as obvious as the price difference.
What was my Eureka discovery? In my professional opinion, from everything on offer, the not-yet-well-known MEE Audio products stood out head and shoulders above the rest – giving BY FAR the best sonic bang for your buck. Their simple offering of M6 Pro (single driver) and M7 Pro (dual drivers that give more low end) IEMs both sound great! And they force a rhetorical question to be asked: While more drivers certainly make for bigger prices, to what extent do they really make IEMs sound better? And is it worth it?
In short, I don't know how MEE Audio do it for the price. But they do. Every IEM-using Church instrumentalist and singer should own a pair.
The touring pro's are going to spend as much as they want on their in-ears. Maybe they can hear a difference too. But what about our Sunday morning warriors of the Christian Church? I'd like to think that a starting price of US$49.99 for the M6 Pros is well within reach. We must not leave them trying to monitor their sound on sub-par equipment like ear-buds and headphones that were designed for listening to music as distinct from monitoring our ensemble's combined vocal and instrumental performance.
Bad monitoring means bad singing and playing. Bad singing and playing means the congregation have a MUCH tougher time singing worshipfully to God! And that's the ultimate goal, right!? Want the people to sing? You'll need good monitors.
And, I can honestly say that I have never been happier using IEMs than I am now, reaching for my $49.99 MEE Audio M6 Pros (plus a bit more because I got my logo printed on them). Knowing that the starting cost is a low fifty bucks, I am happily recommending them during my workshops, at conferences, from my web platforms and (obviously) in this article.
Hey, you can spend 2, 3, 6 times as much on IEMs (or more), but I am super confident that your Church musician (whether pro or of the volunteer/amateur variety) will agree that MEE Audio M6 Pros sound at least as good as any of them. And at a fraction of the price!
Check 'em out.
This article was first published by Worship Tech Director of the WFX Network on August 3, 2018.